From this wonderful Portuguese cookbook I have.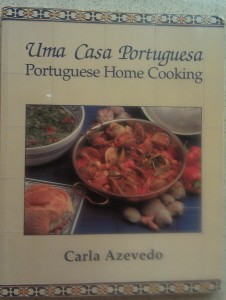 I make this recipe all the time and everyone loves it.  Depending on the type of beer you use, it can change the flavor a lot.  Experiment.  It's all been good for me so far.
Arroz de Cerveja (Rice in Beer)
By DoreensRecipes Published: December 2, 2012
Serve this simply as a side dish or dress up with a medley of vegetables, fish or chourico for a satisfying one-dish meal. Pimento paste adds an assertive flavor and color; substitute tomato puree for fish stock for a more colorful dish.
Ingredients
Instructions
In saucepan, heat olive oil over medium-high heat. Cook onion, stirring, for 3 to 5 minutes, or until softened. Add garlic to saucepan and cook for 1 minute. In bowl, combine 1/4 cup fish stock with saffron threads. Add remaining 1 cup fish stock, beer, pimento paste, piri-piri sauce, bay leaf and salt to saucepan. Bring to boil over high heat. Simmer for 2 to 3 minutes, stirring constantly.

Add reserved fish stock with saffron and rice to saucepan and return to boil. Reduce heat to low. Cover and simmer for 25 minutes or until rice is tender and all liquid is absorbed. Fluff with a fork, transfer to bowl and serve.

Doreen's Notes: I've never used the pimento paste I used to find fish bouillon cubes in the grocery store but haven't for a while. Every time I have an chance to boil fish or seafood, I freeze the water and use that for fish stock. It's yummy. The beer impacts the flavor a lot. If you want a lighter flavor, use a PBR. Want stronger flavor, a good ale is tasty.

WordPress Recipe Plugin by ReciPress