This weekend I coordinated a brunch 40 that was served before an Sunday afternoon meeting.   Here's the menu plus notes about the quantities and reviews from the brunchers.
Fruit Salad
Bananas, tangerines, apples, pears
Vanilla yogurt on the side (dairy or soy)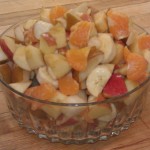 Mushroom Swiss Cheese Quiche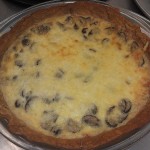 or
Mushroom Tofu Vegan Quiche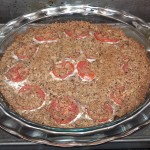 Pork Sausage or Gimme Lean Vegan Sausage Patties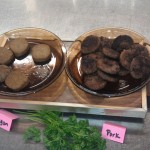 Fig Walnut Bread
Orange Marmalade on the side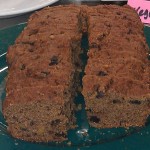 Doreenitini Whoopie Pies
Lemon cakes with blueberry filling
Vegan Chocalate Whoopie Pies
Vanilla vegan creamy filling


We made 4 dairy quiches and 2 vegan ones.  There was one slice of the dairy left and three of the vegan.  Baked three loaves of Fig Walnut bread and as usual over made the whoopie pies.